Frau Aryan Awarded 'Outstanding Languages Educator' at LTANT Conference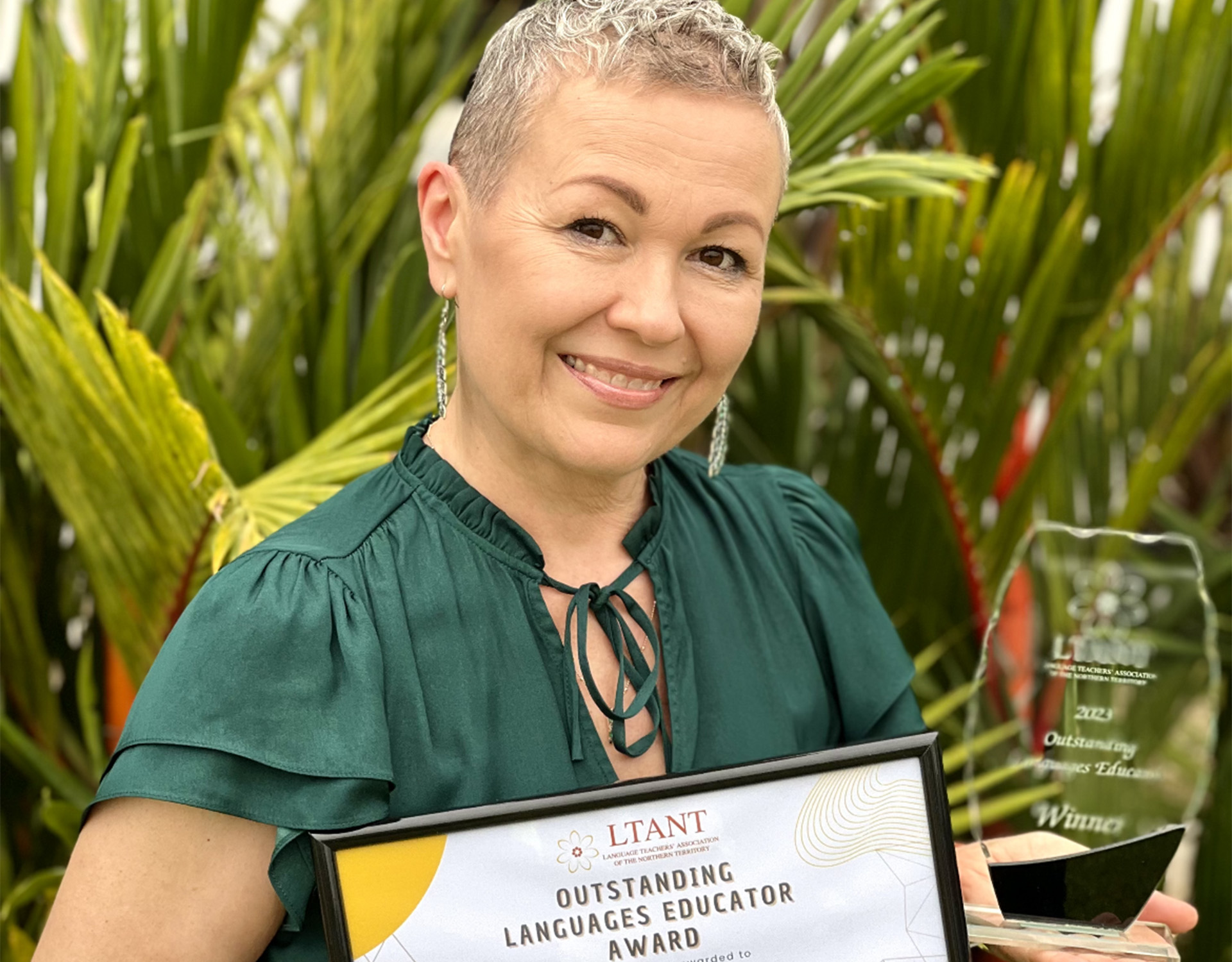 We are very proud to announce that our very own Olga Aryan was awarded the Outstanding Languages Educator Award at the 2023 Language Teachers' Association of the Northern Territory (LTANT) conference on Friday 10 November!
Olga's unwavering commitment to her teaching is second-to-none and we are over the moon to see her achievements recognised by the wider industry.
Humble as always, Olga emphasised that she would like to thank her "wonderful colleagues at GSLC" and her "amazing German students for their support and engagement".
Thank you Olga for the incredible effort you put in each and every day to ensure that our LOTE students flourish. We are very lucky to have you on our staff!